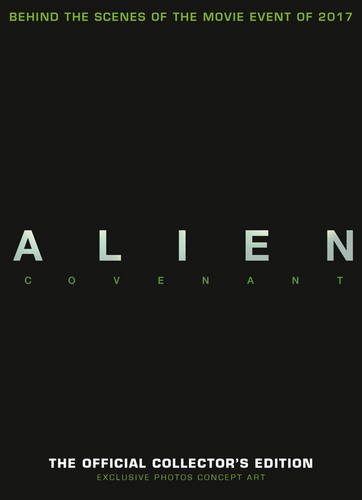 Standard Edition
Hardcover: 96 pages
Publisher: Titan Comics; Collectors Edition (May 23, 2017)
Language: English
ISBN-10: 1785861921
ISBN-13: 978-1785861925
Product Dimensions: 5.9 x 0.9 x 8.3 inches
Alien: Covenant is the long-awaited sequel to the Alien franchise, and Alien: Covenant – Official Collector's Edition brings you everything you need to know about Ridley Scott's latest masterpiece!
When a shipload of human colonists investigates an apparently habitable planet, they have no idea of the horror they are about to discover. But the biggest danger may perhaps come from a more unexpected source…
Alien: Covenant – Official Souvenir Edition brings you all you need to know about the making of the blockbuster movie, including stunning photography and exclusive concept art, and interviews with cast and crew including Michael Fassbender (Prometheus, 12 Years a Slave), James Franco (127 Hours, Rise of the Planet of the Apes), Billy Crudup (Watchmen, Spotlight), and Katherine Waterston (Fantastic Beasts and Where to Find Them, Steve Jobs).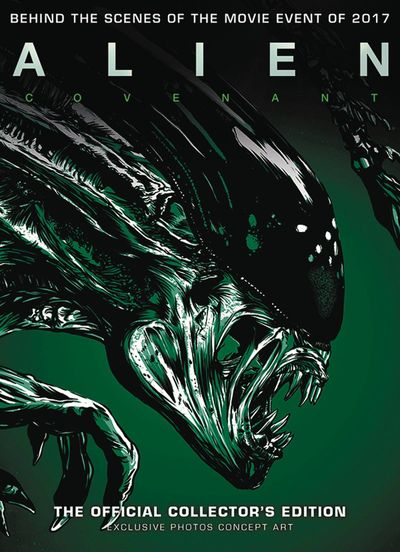 Limited Edition ONLY at Comic Stores
Type: Graphic Novels
Genres: Science-Fiction
Publisher: Titan Comics
Pub. Date: April 26, 2017
UPC: 978178586192551999
Go behind the scenes of Ridley Scott's new Alien movie, Alien: Covenant, with cast and crew interviews (including returning Prometheus star, Michael Fassbender), exclusive photos, and concept art! Available in Newsstand and PREVIEWS Exclusive softcover editions, as well as a special hardcover edition!